Her name was emilia, a former supermodel, living the good life.
her husband, ren, an officer of the law, murdered by the sick man donning the wicked mask
his name?
the joker…
no…not that one. i said a MASK!!!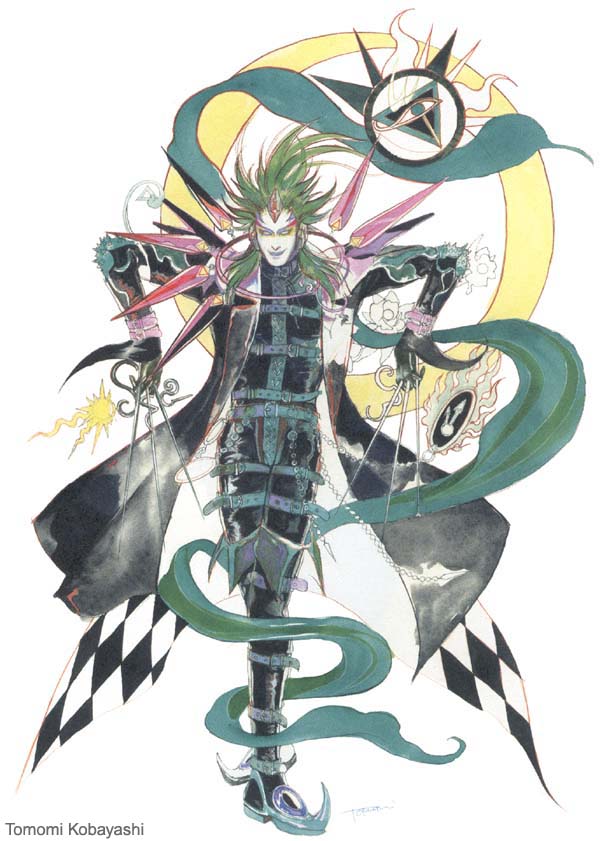 THATS him:) (the name above is his designer)
her fate? jailed. framed for her beloveds murder
a chance at freedom with her new found friends, annie and liza in the prison lands her in an underground society called gradius, led by a guy with crazy hair named roufas 
together, the 4 sought after joker blood, meeting up with the military, getting in a costume contest, learning of a mysterious entity named cube, meeting cave dwarves that worship treasure, and finally tracking him down at an old chapel where emelia and her man planned to be wed.
this is where joker unleashes his ultimate weapon, a giant DIVA STATUE…named diva.
with 22 hours of grinding, they felled the beast and the chapel fell to the flames…but what of joker?
PLOT TWIST!!!
however, this brings about a plot…hole.
at the beginning of the game, there are 2 bodies at the crime scene. one of Ren, and one of Joker.
whatever, this game is incomplete. the reason i chose is that there was a stunt double:P
anyhoo, emelia in her wedding dress(she does a mock wedding and fights the final boss with the dang thing on!!!) shoots the mask off, freeing ren from its sentient control:P
oh look, they're happy.
time for the next campaign:D 5 more left! this time, we'll be starring as a robot:)